Detail
2019 "Belt and Road" Forum for International Tea Industry Development
2019-10-30 17:42
On October 29, 2019 Belt and Road Forum for International Tea Industry Development and the 5th China Tea Industry Conference inaugurated in Chibi of Xianning, central China's Hubei Province, which gathered more than 1,200 guests from 28 countries and regions.
Under the theme of "integrating tea into the Belt and Road Initiative and making the world love Chinese tea," the event includes a main forum on tea and economy, and sub-forums on Chibi Green Brick Tea as well as development trend of global reprocessed tea.
The Forum was co-hosted by Tea Industry Committee of China Association for the Promotion of International Agricultural Cooperation, the Xianning Municipal Government, the Hubei Provincial Department of Agricultural and Rural Affairs, the Foreign and Overseas Chinese Affairs Office of the People's Government of Hubei Province, the Department of Commerce of Hubei Province and the International Union of Tea Industry Cooperation.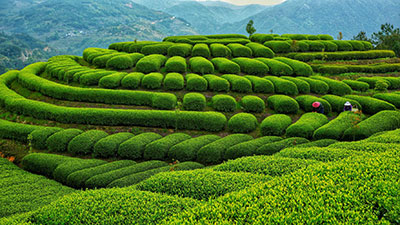 Contact Us
Add: 414, Institute of Quality Standard and Testing Technology for Agro-products of Chinese Academy of Agricultural Sciences, No. 12, Zhongguancun South Street, Haidian District, Beijing, China
Email:typ@withworld.cn
Tel:+86 10 53647310