Detail
International Lab for Blending Teas was established in Beijing
2019-05-01 21:38
On the afternoon of April 29, the 2019 Beijing International Forum on Blending Tea was held at the 11th China (Beijing) International Tea Industry and Tea Art Expo at the China International Exhibition Center(CIEC).
The 'International Lab for Blending Teas' co-sponsored by the Tea Industry Committee of China Association for Promotion of International Agricultural Cooperation and the Australian Tea Masters was established on the forum. The "International Flavored Tea Laboratory" was established in Beijing and will conduct research, training and popularisation of flavored tea.
Li Guiqun, the Deputy Director of the Tea Industry Committee, Wei You the Secretary-General of the Tea Industry Committee, Sharyn Johnston, CEO of Australian Tea Masters, Qiu Guoxiong, Standing Director of Association of Taiwan Tea, Prof Yoo Yang Seok, Director of Korean Director of Black Tea Association, Manoj Samarasinghe, Assistant Director of Sri Lanka Tea board, unveiled the 'International Lab for Blending Teas'.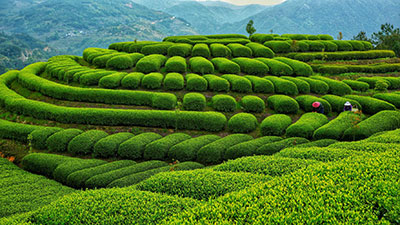 Contact Us
Add: 414, Institute of Quality Standard and Testing Technology for Agro-products of Chinese Academy of Agricultural Sciences, No. 12, Zhongguancun South Street, Haidian District, Beijing, China
Email:typ@withworld.cn
Tel:+86 10 53647310