Tea And Culture
Finger tapping in Chinese tea culture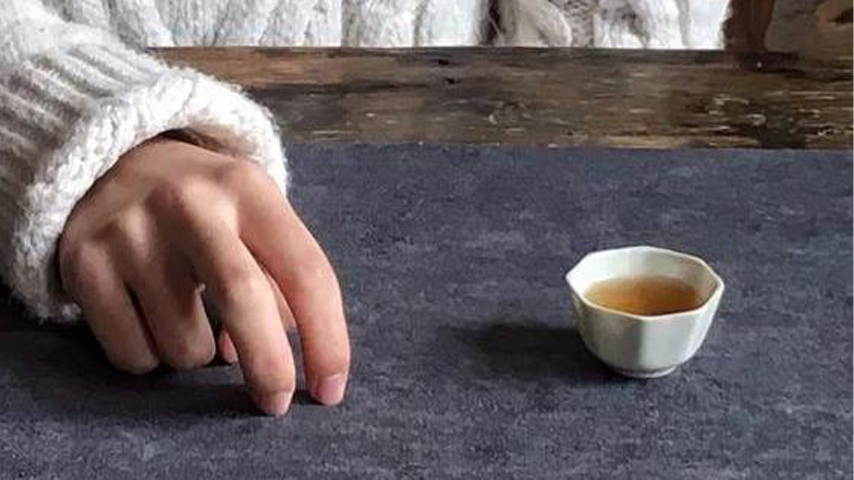 Light finger tapping is an informal way to thank the tea master or tea server for tea. While or after one's cup is filled, the receiver of the tea may tap the index and middle fingers (one or more in combination) to express gratitude to the person who served the tea. This custom is common in southern Chinese, where their meals often are accompanied by many servings of tea.
This custom is said to have originated in the Qing dynasty when the Qianlong Emperor traveled in disguise throughout the empire and his accompanying servants were instructed not to reveal their master's identity. One day in a restaurant, the emperor poured tea for a servant. To that servant it was a huge honor to have the emperor pour him a cup of tea. Out of habit, he wanted to kneel and express his thanks to the emperor, but he could not do this since that would reveal the emperor's identity. Instead, he tapped the table with bent fingers to represent kneeling to the Emperor and to express his gratitude and respect. In this sense, the bent fingers supposedly signify a bowing servant.
In formal tea ceremonies nodding the head or saying "thank you" is more appropriate.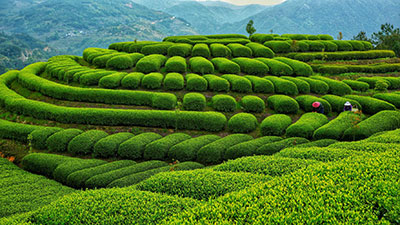 Contact Us
Add: 414, Institute of Quality Standard and Testing Technology for Agro-products of Chinese Academy of Agricultural Sciences, No. 12, Zhongguancun South Street, Haidian District, Beijing, China
Email:typ@withworld.cn
Tel:+86 10 53647310