News
Xi inspects tea farm in east China's Fujian Province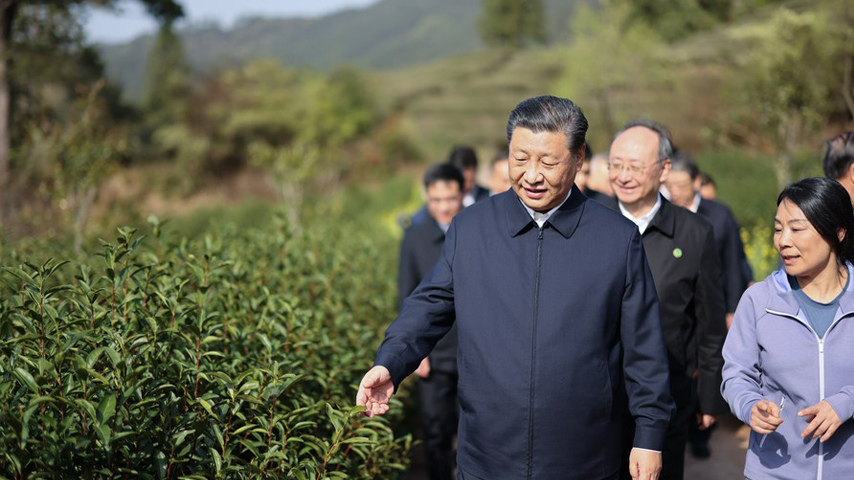 Xi Jinping, general secretary of the Communist Party of China Central Committee, learns about local efforts to develop the tea industry while visiting an eco-friendly tea garden in Nanping City, Fujian Province, March 22, 2021. Xi Jinping on Monday arrived in Fujian Province for inspection. (Xinhua/Wang Ye)
FUZHOU, March 23 (Xinhua) -- Xi Jinping, general secretary of the Communist Party of China Central Committee, on Monday afternoon visited a tea farm in the city of Wuyishan, east China's Fujian Province. Xi called for coordinated efforts to promote the tea culture, development of the tea industry and use of technology in the sector.
While visiting the farm, Xi was delighted to learn that the quality of tea has improved and farmers' incomes have increased as ecologically friendly methods are used in the farm over the years under the guidance of technical professionals.
The time-honored tea culture, suitable climate for tea growing, rich tea resources and technological support have contributed to the thriving of the tea industry in Mount Wuyi, Xi said.
"In the past, the tea industry was a pillar in your fight against poverty, and it should become a pillar industry of rural vitalization in the future," Xi said.
Link:http://www.xinhuanet.com/english/2021-03/23/c_139829422.htm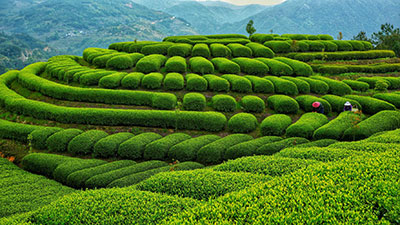 Contact Us
Add: 414, Institute of Quality Standard and Testing Technology for Agro-products of Chinese Academy of Agricultural Sciences, No. 12, Zhongguancun South Street, Haidian District, Beijing, China
Email:typ@withworld.cn
Tel:+86 10 53647310