News
Large compressed tea in China sets world record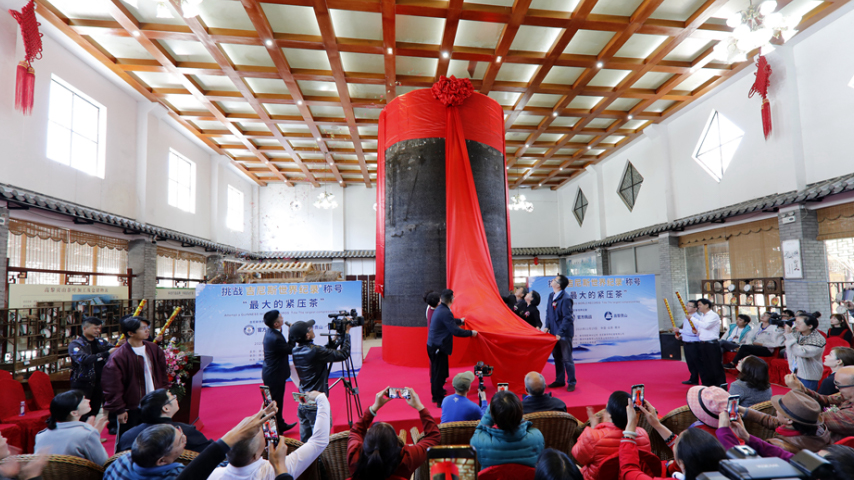 A column of compressed tea set a world record for the largest volume on Thursday in southwest China's Yunnan Province.
The tea column was awarded a Guinness World Records certificate in the border city of Tengchong. It is 6.04 meters high, 10.06 meters in circumference, 3.2 meters in diameter, and 48.56 cubic meters in volume, weighing 42.6 tonnes.
Tengchong Gaoligong Mountain Ecological Tea Co., Ltd compressed the tea starting in October with China's most sought-after pu'er tea as the material, which is a type of fermented tea prized for its pleasant aroma, initial bitter flavor, and lingering sweet aftertaste. It took the tea column 37 days to take shape.
The exhibition hall was certified as clean, ventilated, light-proof, dry, and free of intrusive smells in a bid to meet the storage conditions of the pu'er tea.
Yunnan is a major tea production base in China. In 2019, the province produced 431,000 tonnes of tea worth 93.6 billion yuan (about 14 billion U.S. dollars), up by 8.3 percent and 11 percent, respectively.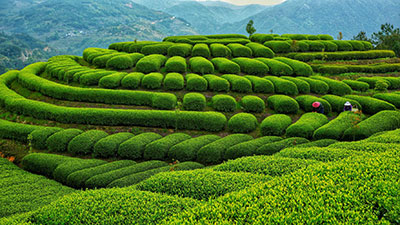 Contact Us
Add: 414, Institute of Quality Standard and Testing Technology for Agro-products of Chinese Academy of Agricultural Sciences, No. 12, Zhongguancun South Street, Haidian District, Beijing, China
Email:typ@withworld.cn
Tel:+86 10 53647310