News
2023 Tea Town Tourism Conference was held successfully
On May 20, 2023 Tea Town Tourism Development Conference was held in Hangzhou International Expo Center, Zhejiang Province. The organizer, Tea Industry Committee of China Association for the Promotion of International Agricultural Cooperation release 40 China tea town tourism boutique routes, 30 characteristic and charming tea towns and 20 typical cases of coordinated development for tea culture, tea industry and tea technology.
Wang Yuefei, Director of the Tea Research Institute of Zhejiang University, and Wang Runxian, professor of Jiangsu Agriculture and Forestry Vocational College and Director-general of Jiangsu Tea Society exchanged and shared their opinions about the relationship between tea town tourism and intangible cultural heritage and science and technology, and the practice and thinking on the integrated development of tea town tourism.
On the round table forum, the experts from China Tea Museum, China Travel Service Group Zhejiang Co., Ltd, Cangwu county, Anhua county discussed how to achieve high-quality development of tea town tourism under the background of the China's traditional tea-making added to the intangible cultural heritage list of the United Nations Educational, Scientific, and Cultural Organization.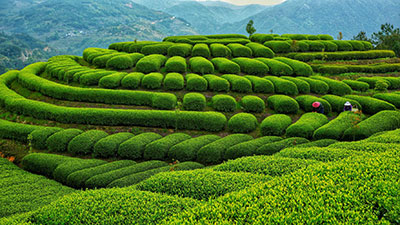 Contact Us
Add: 414, Institute of Quality Standard and Testing Technology for Agro-products of Chinese Academy of Agricultural Sciences, No. 12, Zhongguancun South Street, Haidian District, Beijing, China
Email:typ@withworld.cn
Tel:+86 10 53647310