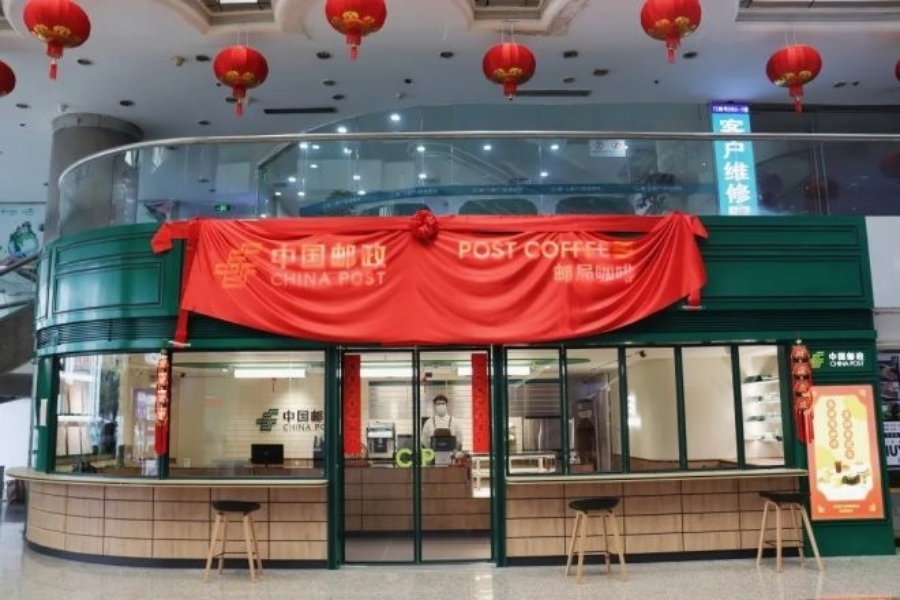 China Post's branch in Fujian province has opened its first coffee house named Post Coffee in Xiamen, Fujian, indicating the company's foray into the fiercely competitive coffee market in the country and its further diversified operations.
Post Coffee said on the Twitter-like Weibo platform that it aims to build the domestic coffee brand into a young and fashionable one. By integrating post services with the coffee business, the company would like to provide consumers affordable coffee drinks and better experiences.
"The post office would be no longer a simple place that offers postal service. It is more about a new social networking place where people can try premium coffee drinks and experience postal cultures. We would like to build a new post office image that is associated with fun, trend and diversity," Post Coffee said in a statement on its official Weibo account.
Post Coffee said currently, it doesn't have a business model that allows commercial franchises. Besides, Post Coffee has launched a WeChat miniprogram, managed by Shanghai Zhongyu Kaye Management Consulting Co Ltd.
The company, founded in September, has no relations with China Post in terms of equities. In January, Shanghai Zhongyu Kaye increased its registered capital from 1 million yuan ($158,000) to 20 million yuan, according to business information provider Tianyancha.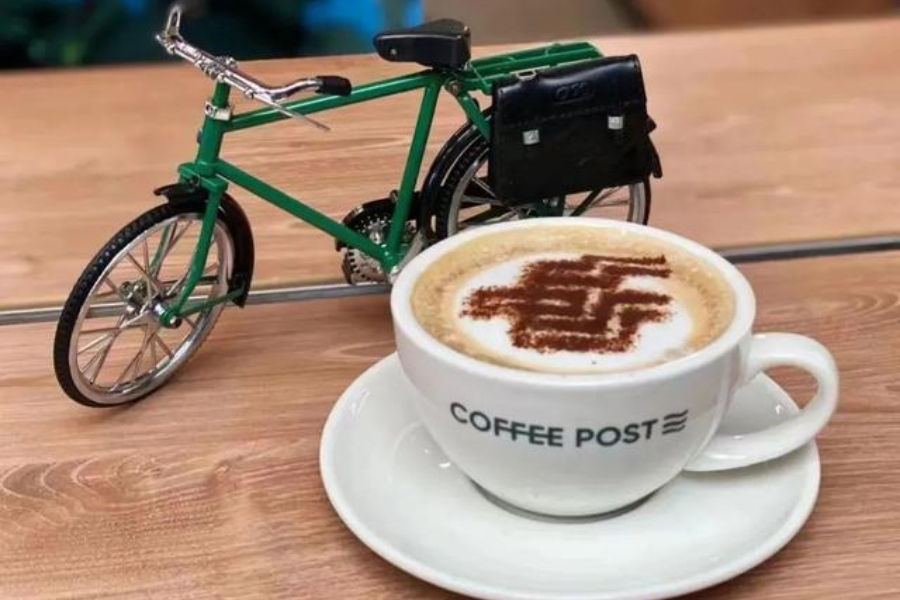 In late 2020, China Post Drugstore, a branch of China Post Hengtai Pharmaceutical-itself a subsidiary of China Post-opened a milk tea store named Post Oxygen of Tea in downtown Fuzhou, Fujian. The company is bullish on the growth potential of the milk tea sector and has expanded its business operations.
"The diversified operations of China Post across different business sectors would help it attract more customer flows and promote its main businesses such as postal service as well as savings and financial services. Coffee is becoming a mainstream consumer drink in China with strong social attributes," said Sun Wei, a senior researcher at Tsinghua University.
Zhang Weilin, an analyst at Lead-Leo Research Institute, a market research provider, said: "Opening a coffee house requires relatively low upfront costs and it can generate high gross profits. It can quite readily help companies create extra revenue, given strong demand for coffee among young consumers in China. That's a key reason why many non-beverage enterprises have expanded their business to the beverage sector."
Beijing TRT Group, a time-honored Chinese medicine pharmacy, has also opened fusion cafes that offer drinks and healthcare services in Beijing, as it aims to keep pace with the changing times. The shops have been popular among young consumers.
The coffee business in China has been increasingly favored by investors. In 2021, newly emerged domestic coffee chains Manner Coffee and Nowwa Coffee both received funding of over 100 million yuan. In addition, domestic coffee chain M Stand and Canadian coffee shop Tim Hortons' China unit received multiple rounds of financing in the past year.
In 2021, there were nearly 30 financing events in the coffee sector in China, and the total financing values have exceeded 17 billion yuan, a new high, according to Tianyancha.