News
Land-sea trade corridor witness growth
A total of 498,600 twenty-foot equivalent units (TEUs) of cargo have been transported along the new international land-sea corridor during the past 8 months this year, up 26.8 percent year-on-year, said the China Railway Nanning Bureau Group Co Ltd on September 8.
The rapid growth will ensure the stability of the industrial chains and supply chains along the corridor, and further facilitate the integration of logistics, commerce and industries. According to China Railway Nanning Bureau Group Co Ltd, this year they managed to expand the rail-sea freights to almost all western provinces and even to the central regions in China, like the Hebei and Henan provinces.
In this way, goods such as high-quality rice from Pakistan, coconut juice from Thailand, tea from Huaihua in Hunan province and new energy vehicle parts from Liuzhou in Guangxi Zhuang autonomous region can be delivered to the cities nationwide or abroad via rail-sea freights from Qinzhou Port, a transportation hub and a distribution center for cargo in Guangxi.
Launched in 2019, the corridor has connected 16 provinces and 59 cities in China, whose goods are trading in around 335 ports in 113 countries and regions around the world.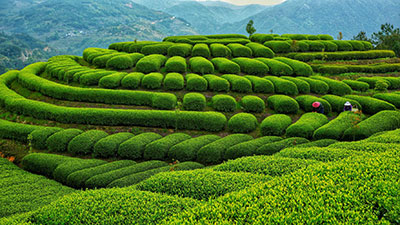 Contact Us
Add: 414, Institute of Quality Standard and Testing Technology for Agro-products of Chinese Academy of Agricultural Sciences, No. 12, Zhongguancun South Street, Haidian District, Beijing, China
Email:typ@withworld.cn
Tel:+86 10 53647310