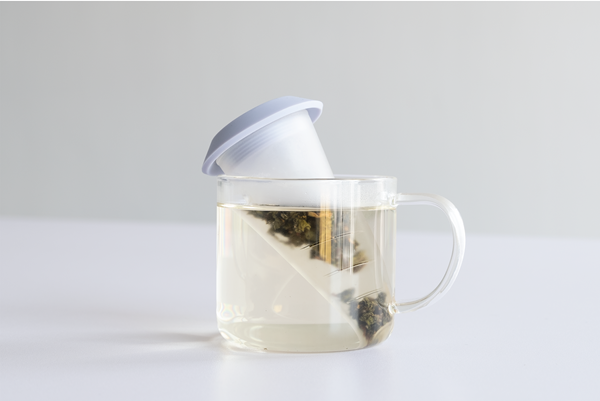 Swiss designer Didier Rudolf Quarroz's love of Chinese tea culture has inspired him to design innovative new items to brew the beverage.
The graduate of the renowned Swiss design school, ECAL (University of Art and Design Lausanne), developed an interest in Chinese tea after working at a Shanghai-based design company, where he was by chance engaged in a tea project.
His research helped him hone a deep understanding of the differences between Chinese and Western tea products. This made him think about designing items for foreigners to brew Chinese tea.
"I hope to design easy-to-use and modern tea-making tools to help foreigners try Chinese traditional tea and give them an interesting experience in brewing it," Quarroz says.
In 2017, he moved to Hangzhou, capital of East China's Zhejiang province and a major tea-production base, to explore the possibilities of applying Western concepts in design to the brewing of Chinese tea.
"I want to focus on the tea industry, and Hangzhou is a great fit because of the long history and profound culture of tea here," Quarroz says.
He opened his design company, Shateso, with the help of local incubator Nihub in the city's Binjiang district.
Quarroz began to concentrate on the design of a tea infuser to make brewing easier for foreigners.
It's a cone-shaped container with frosted glass and a silicone lid. All users need to do is to put the leaves inside, place it in a cup and add hot water.
"The infuser can be taken out from the cup easily without (users') fingers being scalded by the hot water," Quarroz says.
He adds that the container with tea inside can be brewed several times by putting it in and taking it out of the water, and the flavor's strength can be sustained at the same time.
Hangzhou boasts a booming tea industry, which has offered the Swiss designer many opportunities to cooperate with local plantations and companies.
"Driven by a love for Chinese tea, I cooperate with local companies and help them to develop new kinds of tea products. Also, we sometimes organize workshops to introduce different teas to the public," Quarroz says.
Hangzhou also enables smooth business operations, he adds.
"In general, it is easy to start a business in Hangzhou. The government and agencies are ramping up efforts to help and support young entrepreneurs, including those from foreign countries," he adds.
Quarroz says he plans to design 10 innovative tea-related products by combining Chinese tea culture with international elements.
Qin Jirong contributed to the story.
Source:https://global.chinadaily.com.cn/a/202007/21/WS5f162cdaa31083481725add8.html