Market And Trade
The first overseas tea warehouse of Jiajiang county established in Uzbekistan
On November 11, the first overseas warehouse of Sichuan Huayi Tea Industry Co., Ltd was established in Fergana Oblast, Uzbekistan, which is the first overseas tea warehouse established by tea enterprises of Jiajiang county, and also a new base for Jiajiang tea to expand overseas market.
Jiajiang county, belongs to Leshan city of Sichuan province, is a major county of green tea export in China. As early as 2017, Sichuan Huayi Tea Industry Co., Ltd aimed at the international market and built the Huayi CE Tea Garden Base according to the EU tea import testing standards.
"Overseas warehouse is not a simple logistics product service, but a whole supply chain service. The establishment of the overseas warehouse in Uzbekistan can shorten the delivery time of our tea products by more than 30 days, which can respond to the market more quickly, and play the role of product display, advertising, market stability and cost saving", said by Fang Kaiyi, the Chairman of Sichuan Huayi Tea Industry Co., Ltd. The overseas warehouse in Uzbekistan covers an area of 3,180 square meters and store over 1,000 tons of tea, laying a solid foundation for Jiajiang tea to further expand the overseas market.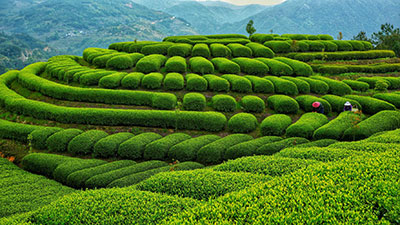 Contact Us
Add: 414, Institute of Quality Standard and Testing Technology for Agro-products of Chinese Academy of Agricultural Sciences, No. 12, Zhongguancun South Street, Haidian District, Beijing, China
Email:typ@withworld.cn
Tel:+86 10 53647310