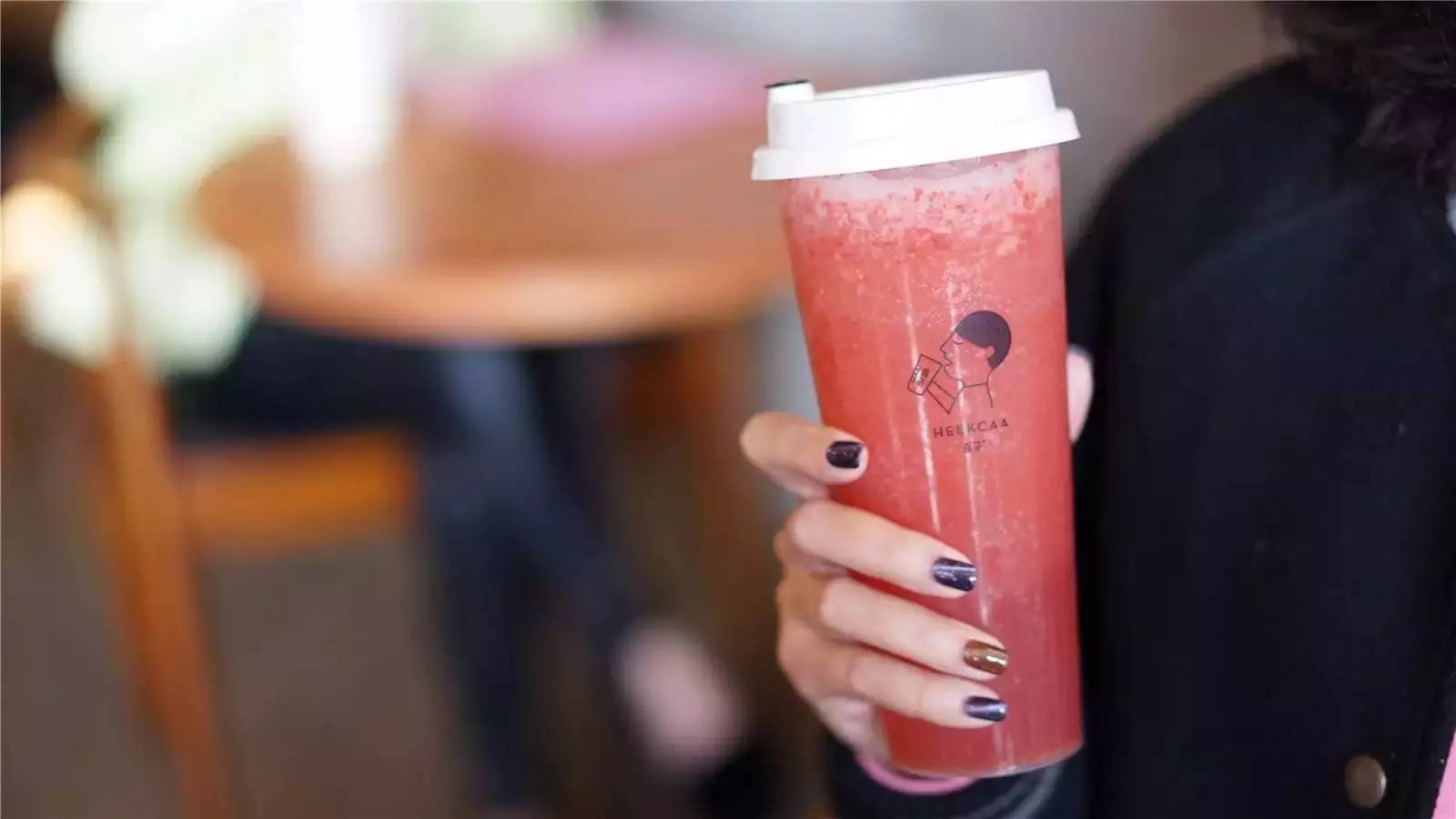 Would you wait six hours just for a cup of milk tea? Most people wouldn't, but young, urban consumers in the long lines outside a popular pop-up store in Shenzhen chose otherwise.
Sexy Tea, better known by its Chinese name, Chayan Yuese — a viral tea brand hailing from Changsha, the capital of Central China's Hunan province — picked Shenzhen for its first pop-up store in the Chinese mainland's top-tier cities. The reception was phenomenal, drawing tens of thousands of customers who waited in line for up to six hours to get their cups of tea, much to the displeasure of the local traffic police.
A cup of Orchid Latte — the store's signature milk tea priced at 16 yuan (US$2.50), with a black tea base and whipped cream and topped with roasted pecans — was even at the mercy of scalpers, who resold it for more than 200 yuan. "With that much time and money spent on getting it, you might as well take the high-speed train to Changsha instead," a netizen on Weibo wrote.
As the economy rebounds along with the warm weather, having a drink of milk tea has become the in-thing among avid, social media-savvy consumers. Mainland residents in March purchased an average of two or more cups of the beverage at brick-and-mortar stores and 1.5 more cups from online platforms compared with the number in February, according to the Alipay Spring Milk Tea Report.
Hong Kong shares the mainland's milk tea craze. And the comeback of milk tea in the special administrative region tells a bigger story, as it is part and parcel of the city's 7.9 percent year-on-year increase in GDP in the first quarter. Economic growth was up 5.4 percent from the previous quarter.
"Our business had gone up by some 30 percent in the first quarter of this year, compared to the fourth quarter of 2020," said Daniel Wong, marketing manager of Chicha San Chen, a Taiwan milk-tea brand that opened its first store in the SAR in October 2019. He attributed the growth to the early advent of summer, lower retail store rentals, and improved consumer sentiment as the pandemic tapers off.
"Young people are less worried about COVID-19 now," Wong said. "Night-time consumption is rising as Hong Kong people are more willing to stay out late for shopping compared to the last quarter," he said, adding that consumers linger on the streets much longer compared with a few months ago.
The Hong Kong Observatory issued its first "very hot weather" warning for this year early last month. "The hot weather has boosted our milk tea business", said Wong, anticipating the business will continue to benefit from the summer season. "I expect our business to grow by 50 to 60 percent this year compared to last year's."
With lower store rentals, the new-style tea brand plans to open its second brick-and-mortar store in one of Hong Kong's prime commercial districts, such as Tsim Sha Tsui and Causeway Bay. "Shops rents have dropped significantly by up to 60 percent in Causeway Bay," he said, adding that Chicha San Chen's rental has also been cut by HK$3,000 (US$387) amid the pandemic-battered economy. "We're expecting greater competition though," said Wong, adding that milk tea outlets have been springing up, taking advantage of the reviving consumption climate. "I'm seeing more bubble tea shops popping up," said milk tea addict Vania Mak, who works for a consultancy firm.