Market And Trade
China Back on Top to Stay
China's dominance of the global tea trade was evident pre-pandemic and will beinsurmountable by next summer when China celebrates the 100th Anniversaryof the Chinese Communist Party's founding.
Last year China grew 40% of the world's tea and supplied 31.8% of global teaexports by value. According to International Trade Center statistics, during the pastfive years, as the value of tea exports fell by an average of 12.8% globally, Chinese tea export value increased by 46.5%. The $2 billion worth of tea sold by China in 2019 increased in value by 13.1% compared to 2018.
The export value rose again in 2020 despite COVID-19 lockdowns and prevention measures that reduced exports by 3.94% through September.
Jason Walker, marketing director at Firsd Tea, a division of Zhejiang Tea Group, observes that "current and historical data from SARS and MERS periods revealed an uptick in tea consumption during health crises. This trend has held, opening doors to deliver teas as wellness and to present teas as part of a healthier lifestyle. Green and white teas are often perceived as healthier forms of tea, as research on green tea is more abundant," he writes.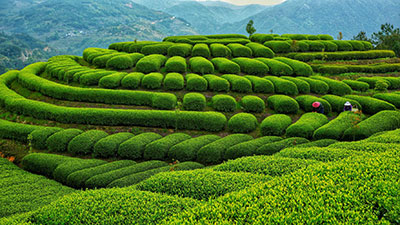 Contact Us
Add: 414, Institute of Quality Standard and Testing Technology for Agro-products of Chinese Academy of Agricultural Sciences, No. 12, Zhongguancun South Street, Haidian District, Beijing, China
Email:typ@withworld.cn
Tel:+86 10 53647310