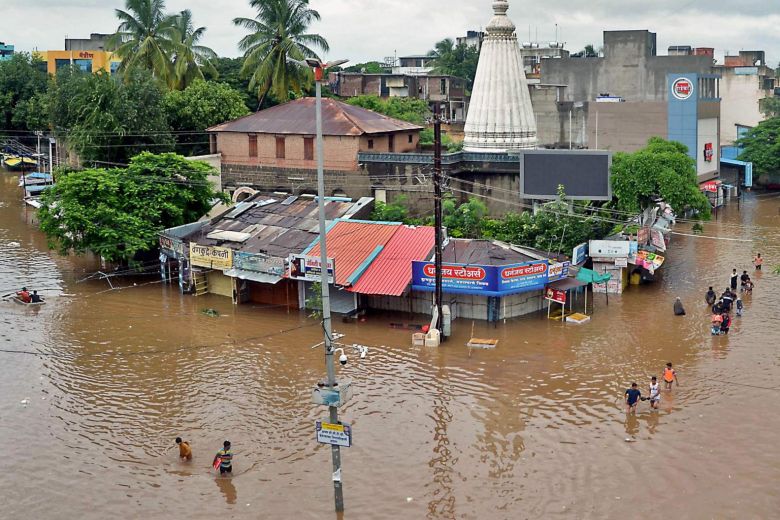 The Tea Association of India has said coronavirus pandemic and floods have brought the "tea industry to its knees".
According to P.K. Bhattacharjee, TAI secretary general, the industry is heading for a major crisis because of the loss suffered in terms of crop because of the prolonged lockdown and deluge in tea growing regions of Assam and West Bengal.
The prospects of recouping in the coming months is difficult on the face of massive rainfall reported from Assam and West Bengal, he added.
According to the Assam State Disaster Management Authority, 21 of the 33 Assam districts are reeling under floods with all major rivers, including the Brahmaputra, flowing above the danger level because of heavy rains over the past few days. Till Sunday afternoon, 42 people have died in the floods and 26 in landslides since May 22 in the state.
Heavy rainfall in the Dibrugarh region of upper Assam, Dooars and Terai regions of West Bengal is bound to impact the availability of crop during the coming months.
The crop loss between March to July is likely to be approximately 180 million kg in the North India region of Assam and West Bengal because of the prevailing situation, leaving the industry staring at a "difficult time and in terms of meeting its obligations in matters related to payment of wages/bonus etc".
Tea industry sources said heavy rains have resulted in growing absenteeism, fall in tea leaf yield and flooding in most gardens of upper Assam.
Source: https://www.telegraphindia.com/north-east/pandemic-and-floods-have-brought-the-tea-industry-to-its-knees-tea-association-of-india/cid/1786153